Bio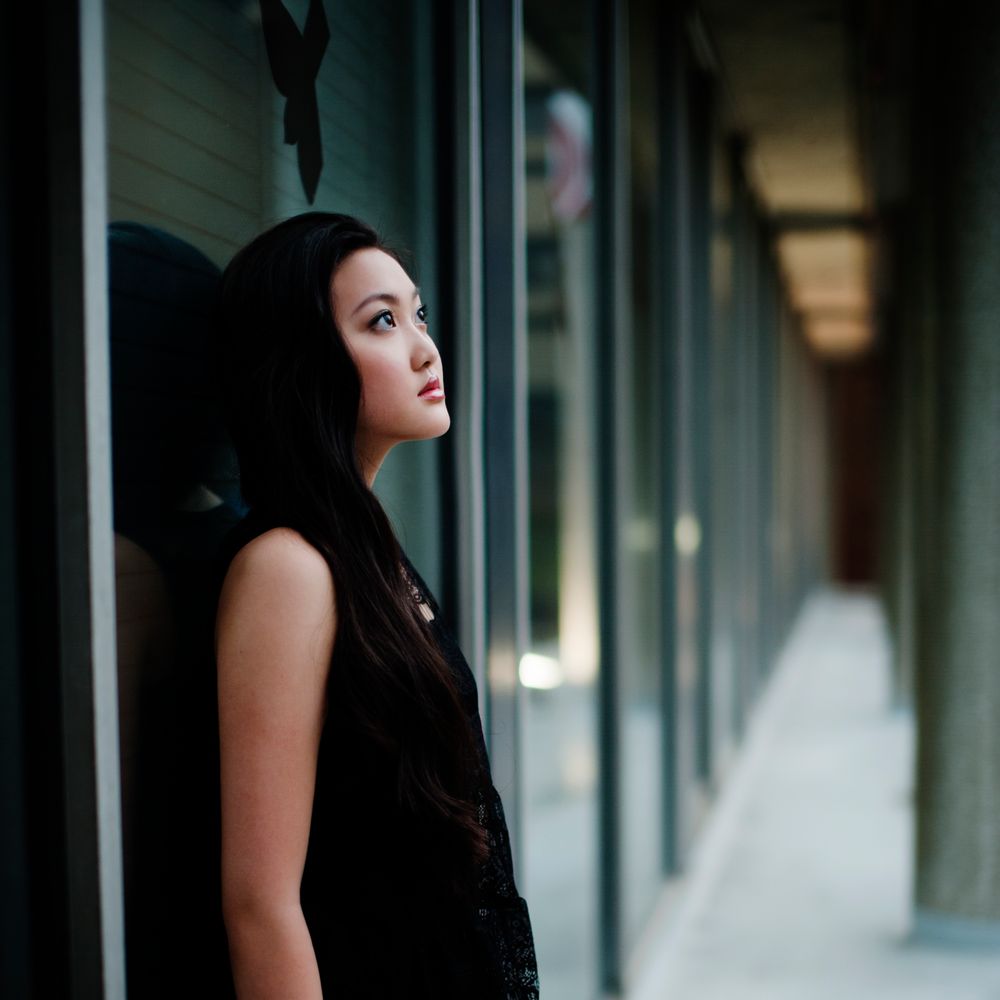 FULL BIOGRAPHY
Praised for her sensitive expression and profound understanding of music, LaLa Lee is described by Juno Award winning composer Dinuk Wijeratne as "undoubtedly a talent to watch". The 21-year-old pianist has delighted audiences worldwide with solo, chamber, and orchestral performances and was named as one of CBC's 30 Hot Classical Musicians under 30. In the past year, LaLa was invited to perform at a private function for Renée Fleming and Alexander Shelley and was a Featured Artist on several Highlights Concerts at the Scotia Festival of Music where she collaborated with Phil Myers, former Principal Horn of the New York Philharmonic.
In celebration of the 250th anniversary of Beethoven's birth, LaLa gave a recital entitled "Beethoven's Birthday Bash" at Mazzoleni Hall featuring only his works and performed two violin sonatas with her duo partner in a Beethoven Violin Sonata marathon concert at the Conerts@100 Series. Despite the pandemic, she continued the year-long celebration with two more all-Beethoven recitals at the Lunenburg Academy of Music Performance's Beethoven Festival in October. She also gave two recitals for Cecilia Concerts with cellist David Liam Roberts and another two for Cecilia with violinist Heemin Choi.
Despite her young age, LaLa has performed with many great musicians including conductors Bernhard Gueller, Muhai Tang, Dinuk Wijeratne, and Daniel Bartholomew-Poyser. She has played with orchestras including the Shanghai Philharmonic, Xiamen Philharmonic Orchestra, Symphony Nova Scotia, Nova Sinfonia, and Chebucto Symphony Orchestra. In 2018 alone, LaLa was the youngest finalist at the SteppingStone Competition; gave an extensive recital tour across 4 cities in China over 5 days for the China International Music Festival; performed in halls such as the Shanghai Oriental Arts Centre, Shanghai Symphony Hall, and Hefei Grand Theatre, Poly Culture Group; and taught her first masterclass at the Changzhou Music School. 
LaLa is regularly programmed at concert series such as Cecilia Concerts, The Music Room Chamber Players Series, and the Scotia Festival Recital Series. She has been featured in recitals at Morningside Music Bridge, Orford Music Festival, and Scotia Festival of Music. LaLa has had the distinct honour of performing in masterclasses for Martha Argerich, the late Leon Fleisher, Scott St John, and Andrew Armstrong; and has worked with Janina Fialkowska, Denise Djokic, Walter Delahunt, and Tim Fain. Since the age of 5, she began playing fundraising concerts for the IWK Children's Hospital and Foundation, The Great Big Dig, Nova Scotia Youth Orchestra, and Gilda's Club. 
Originally from Halifax, Nova Scotia, LaLa is currently studying to earn her Bachelor's of Music (Honours) at the Glenn Gould School of Music, in the studio of John Perry and David Louie. She has been awarded the prestigious Henry Hung Foundation full scholarship and stipend. From the age of three, LaLa began learning piano, studying at the Maritime Conservatory of Performing Arts and with Lynn Stodola of Dalhousie University. When she is not found at the piano, LaLa enjoys baking, writing, and being outdoors. 
Upcoming engagements include Beethoven's 4th Piano Concerto with Ensemble Testori in Milan, Italy.
May 2021